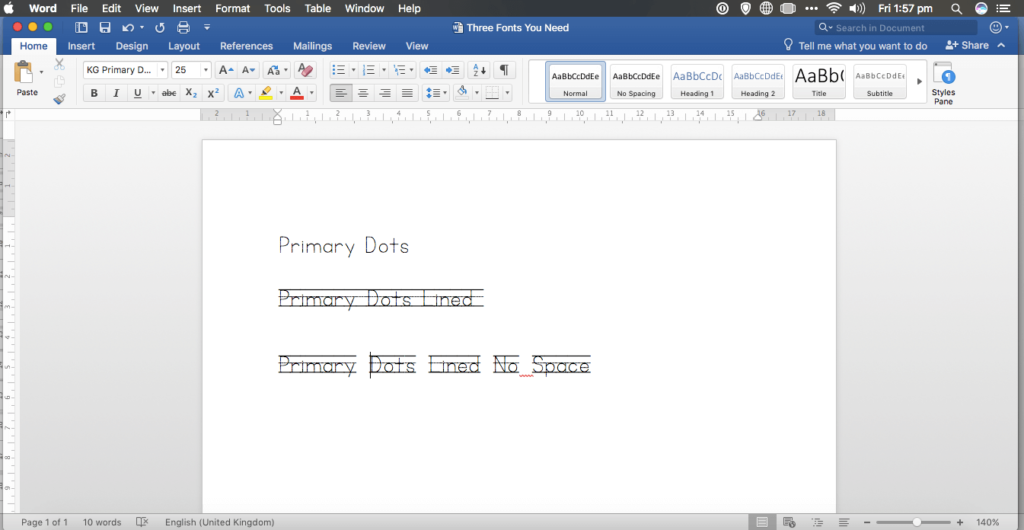 Here are three fonts that every teacher of young learners should have:
KG Dots Primary
KG Dots Lined
KG Dots No Space
You can download them here. (Don't forget though, most children don't like tracing endless lines of letters or words.)
All of the fonts are free for personal use, but to use commercially (including for a school), you need to buy a license. Licenses start at as low $5. I bought a few.
The 'KG' stands for Kimberly Geswein. She's a very talented font designer, who has generously shared all of her fonts (for non-commercial use) for free. I hope you'll support her work.
Here's a tip about how to make lined writing paper for kindergarten or primary students using Microsoft Word.