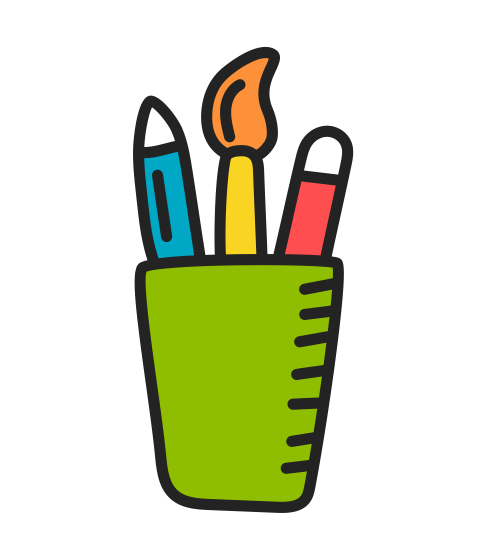 Occasionally, you'll find yourself pressed for time and ideas for a craft relevant to your lesson. Here's five generic craft ideas that you can quickly and easily apply to any topic. While I wouldn't use these crafts every week, it is good to have a few ideas that will get you out of a tight corner, should the need arise.
1. A dice
Kids love dice. You can use a dice simply to practice vocabulary, or grammar, where the children ask and answer questions like 'How's the weather?".
2. Mini-book
The classic mini-book provides an opportunity for children to trace, cut, color, and possibly even draw, and can be applied to any vocabulary set.
3. A spinner
Like the dice, spinners can be used for practicing vocabulary or grammar. You simply drop the vocabulary images onto the spinner template, and add the grammar point (if applicable).
4. A crown
Kids love creating and wearing crowns. You can find many free crowns online, or create your own from a blank template.
5. Tracing sheets
Finally, there's tracing sheets. Children are easily bored with standard tracing sheets, so I would use these sparingly. Also, not all tracing sheets are created equally. The better ones might have arrows that guide the child's writing, along with images for the children to trace and color.